Yep, this brown eyed boy turned 3 this year.
This was the first year he really understood what a birthday is all about... PRESENTS!! He completely understood about getting presents, but when you told him "Happy Birthday" he would say "Happy Birthday" back, we laughed every time.
I don't have any "cake" pictures because frankly, James doesn't like to eat cake or cupcakes or really any dessert except cookies. So we had cookies for his birthday.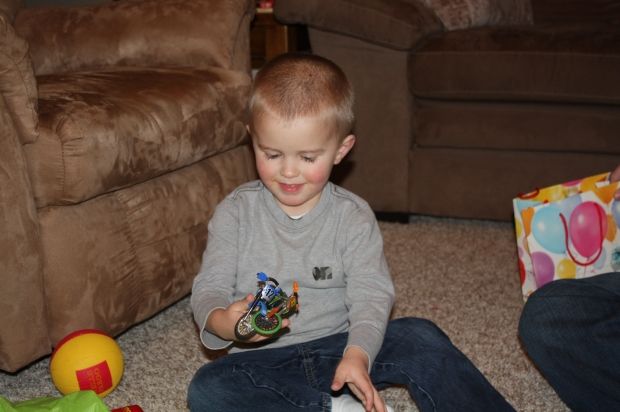 Uncle Andrew brought home some toy bikes from Afghanistan. They also came with riders as well.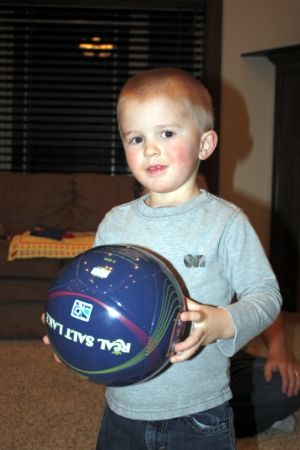 Oh! are we ever into Rescuebots at our house. They get played with daily and the cartoon has had to have a limit put on it of once a day or it would be on all day long. This is Heatwave in case you were all wondering.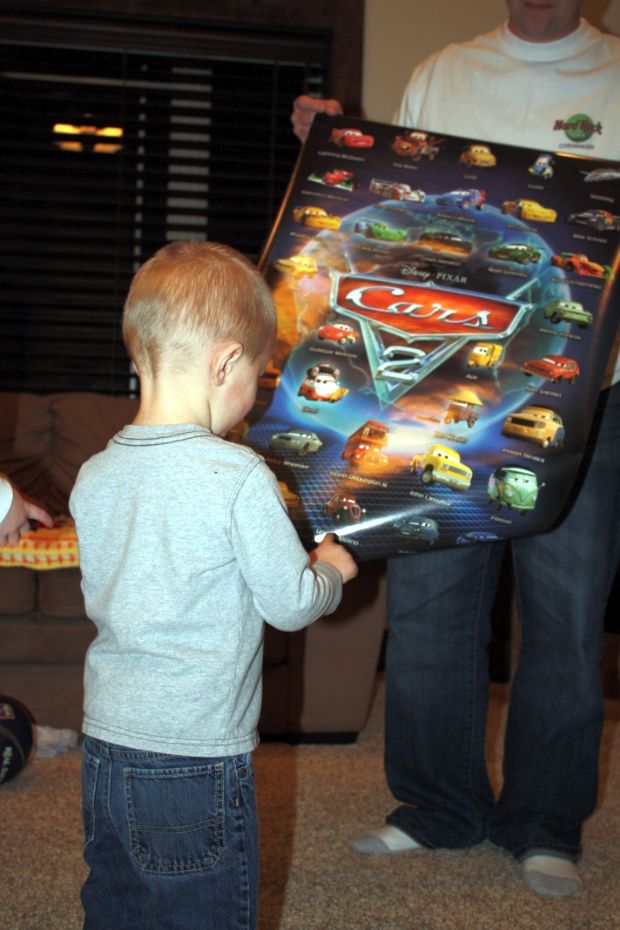 A little before James' birthday we got looking around his bedroom and realized his side of the room was a little bare. Ethan has his "All about ME" posters from school up on his side and James didn't have anything so he got this Cars 2 poster and an Avengers poster that are now hanging on his side of the room.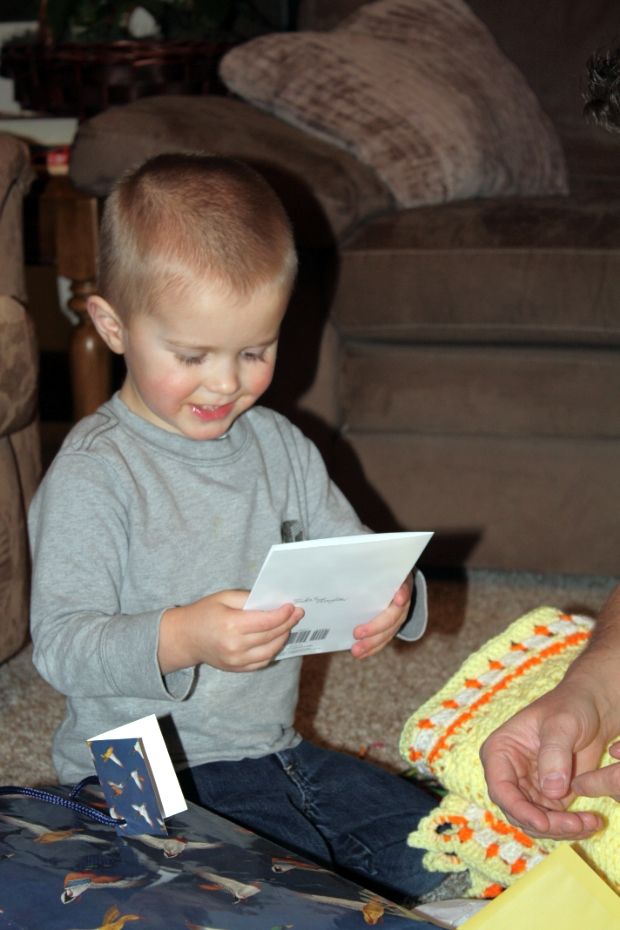 Grandma Fritsch has an amazing talent of crocheing. She makes all the grandchildren blankets that are personalized to them. They get one when they are born, which is put away until they are old enough not to ruin it, so about the time they get married. But they get another that gets to go on their bed and used every day.
This is James' blanket. His favorite color is Yellow. If ever he has a choice in colors he will always choose yellow (remember the ball throwing at Blast Off?).
This is a "Balance" bike. I wish we would have had this for Ethan. They are by far the best bikes for kids to start out on. It helps them figure out the balancing part of riding a bike. Most kids go straight from one of these to a bike withOUT training wheels.
Since it is snowy and cold outside James gets to ride this around the house. It took all of 1 week for James to be able to go from the family room to his bedroom with his feet up on the bar. I have a feeling Adam will be on it by mid-summer and James will be riding a normal bike. And speaking of Adam....
This is what happens when you let the 1 yr old, that doesn't understand birthdays and presents, sit on the bike and then make him get off...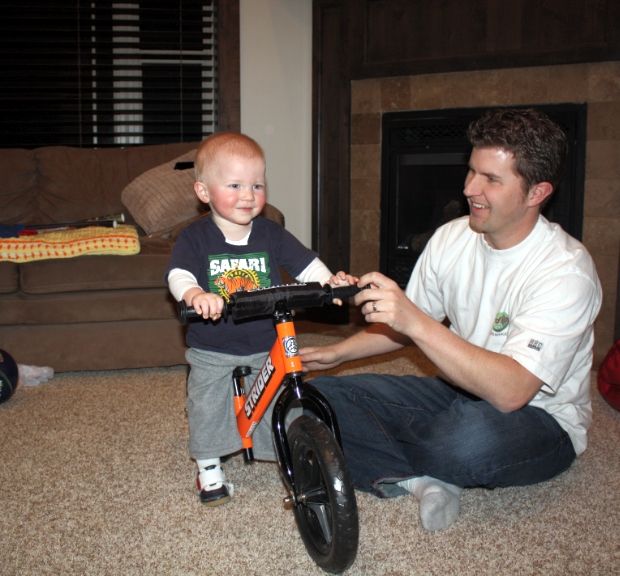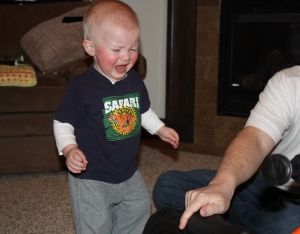 Isn't that the best tantrum - I didn't get my way faces ever? It makes me laugh every time I look at it.