Looking through all my photos on my phone, I realized I have so many random photos that don't really deserve their own post. So here you go. Photos from the past 6 months... I know this shows how often I dust my house, but it was way to adorable not put on here.
First time in a shopping cart!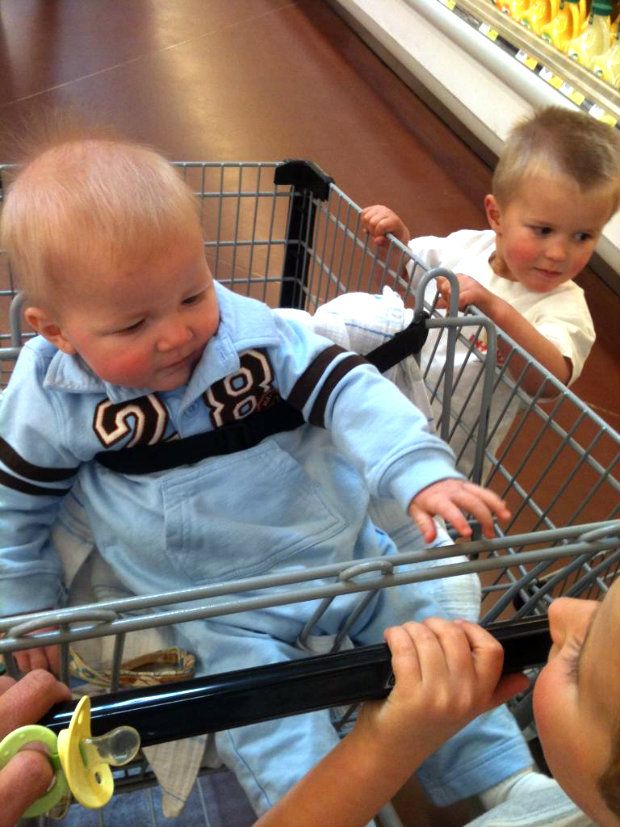 Love these pictures.
Brothers.
First injury from riding a bike without training wheels.
Piggys anyone??