I'm sorry it has taken me this long to get this posted.
The schools take every Wednesday for 5 weeks and gives the kids an option to; ski, swim, ice skate, cross country or snow shoe.
Ethan chose to Ski. He was so excited for two weeks before they started. So you can imagine his worry when Adams surgery was scheduled for day before the start of winter sports. We assured him he would make it. Bill drove them home Tuesday night and drove back down after Ethan came off the mountain Wednesday. It made for a long 3 days of driving but well worth it.
On the last day, Targhee sets up a race for all the skiers to go down, and any parent can come cheer the kids on.
Bill was able to go up and watch Ethan ski. He was so proud as skiing is something Bill has never done. We weren't sure if we would be able to get up there so we hadn't told Ethan we were coming up. Bill said when Ethan got down to where he was, he looked over and just grinned. After Ethan got to the bottom of the hill he showed Bill all over Tarhgee, including the hot chocolate room and his instructor.
Ethan had a wonderful time and keeps asking to go skiing again.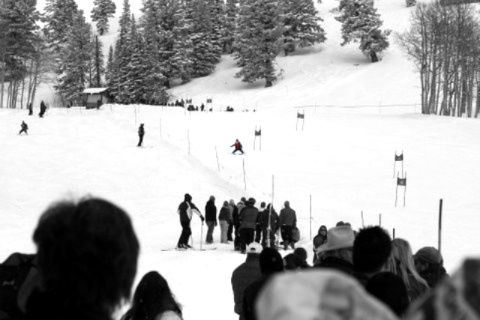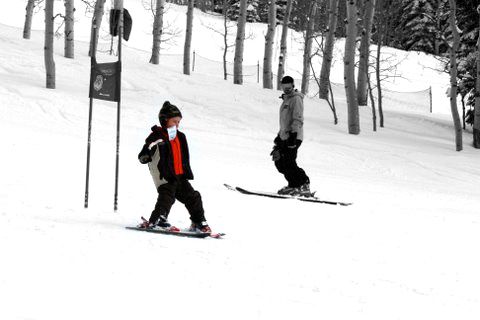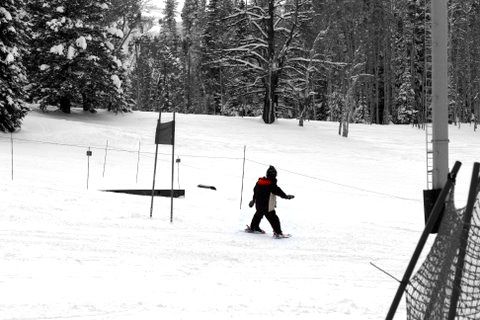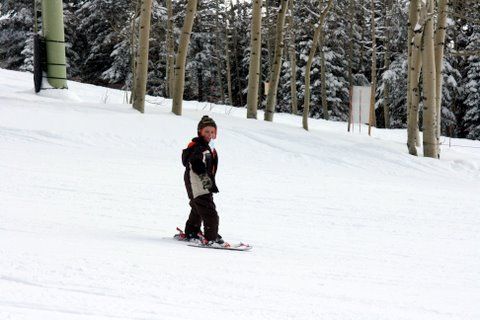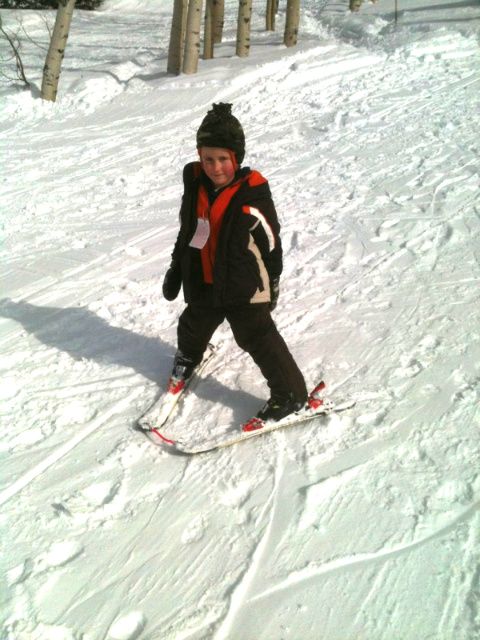 I have a picture of his intructor but im waiting for Bill to email it to me and I will post it.
This is Fred the Moose. He would go around to all the schools and visit with the kids, then he would go up and ski with all of them. Ethan still has the pin he got from Fred. Ethan said there was one time he was sitting on the ski bench with a girl and Fred came over and started teasing them and making them laugh.
Ethan loved Fred the Moose.