After Christmas Bill's sister Leslie and her two girls, Sara and Shelby, and Mom came up to visit us and see Adam. Leslie lives in AZ so it was killing her that she couldn't be here for Adams birth.
While they were here we took them sledding.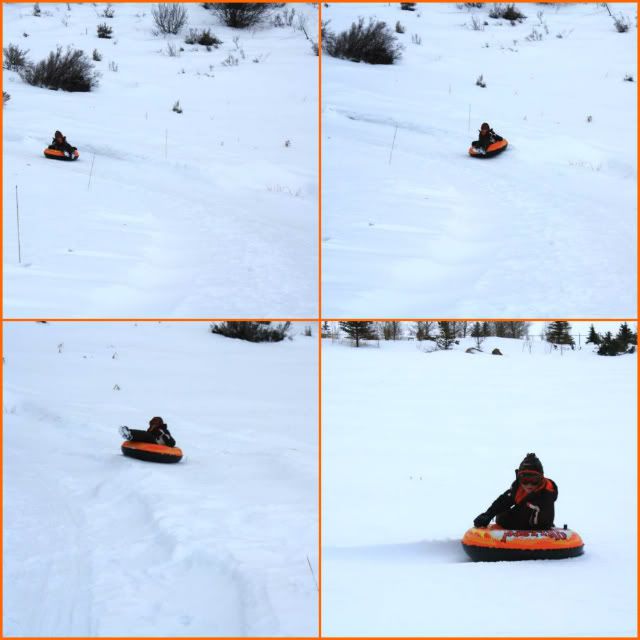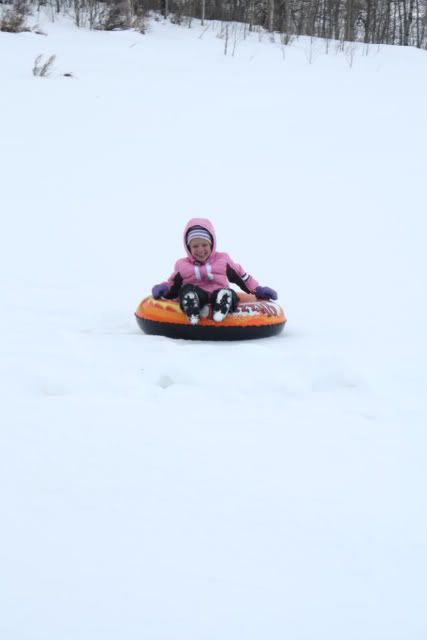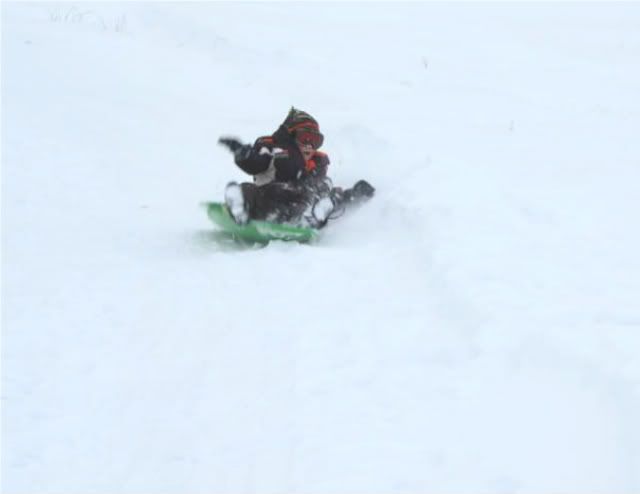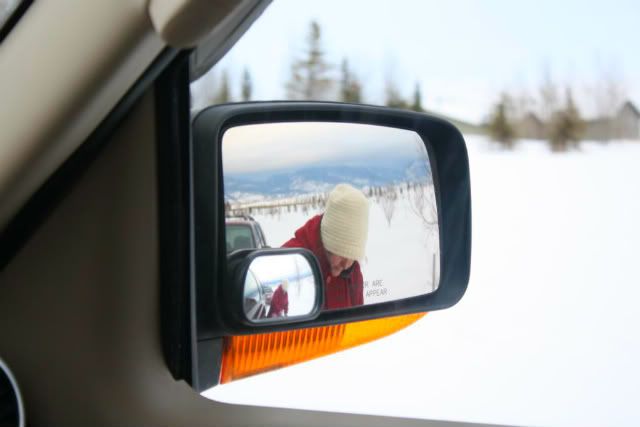 This picture is significant. If you look just above the windshield wiper you can see Ethan's head as he is headed straight for the car.
Yup, he went right under the car.
Bill was at the top of the hill and I was sitting in the RUNNING car nursing Adam when he went under the car.
It was mercy he only suffered a bruised elbow. We are not sure what stopped him from going further under the car, or how he managed to not get hurt or have any of his snow suit burned. I think it scared all of us, Ethan most of all. However he was back up on the hill within a couple minutes.
*Note to self: Don't park so close to the sled hill.