Since it had been so long for any of us, Saturday we all went to Hogle Zoo. The weather was great and when we got there we got a special treat... it was Zoorassic Park.
Needless to say Ethan was loving every bit of all the animals, the train (even though it got derailed while we were eating lunch and we weren't able to ride it), and all the dinosaurs scattered around the park.
We had a great time and enjoyed being in the warm sun.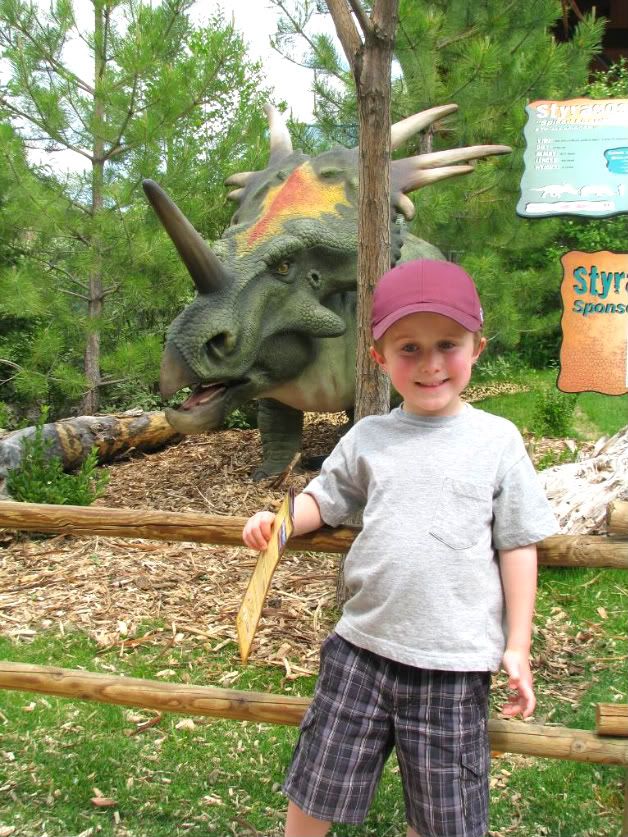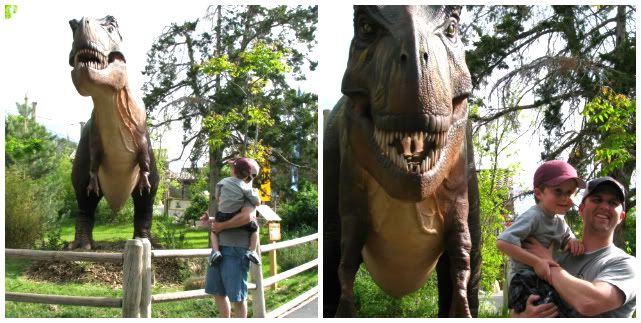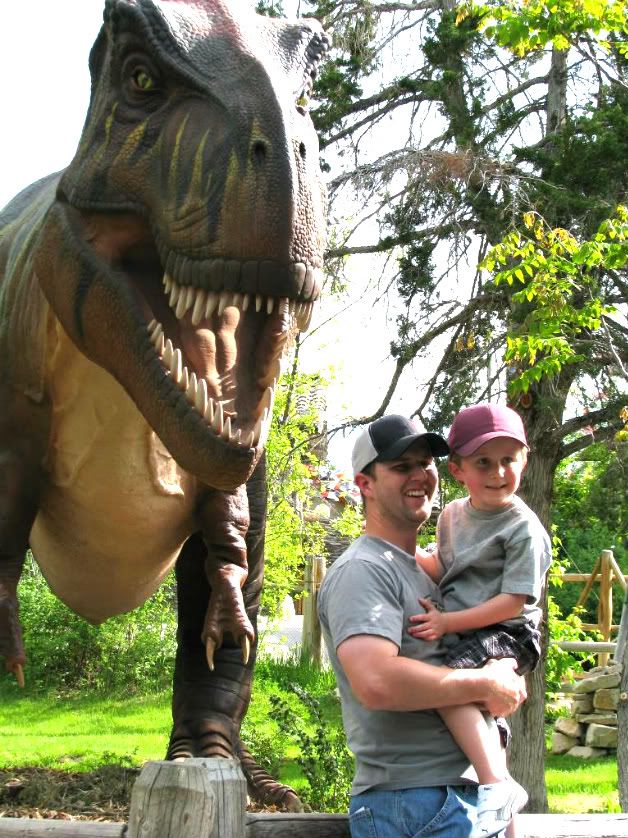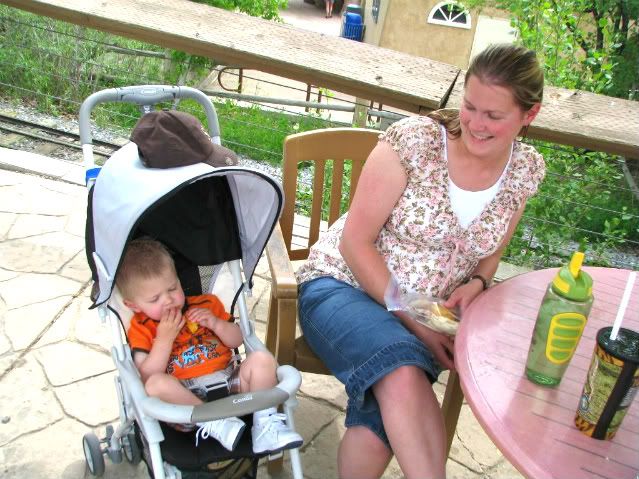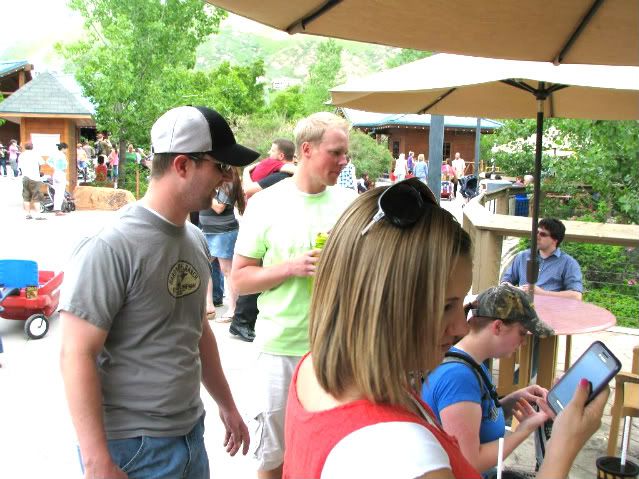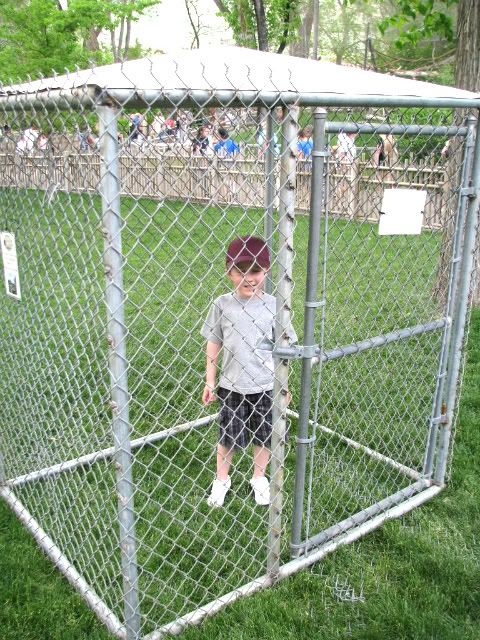 not sure what this was all about.. All Ethan would say was he went in the cage.