The first weeked of Feburary we headed down to Utah to celabrate James first birthday. Yes I know there isn't much a 1 yr old can do so we made the most of it and went bowling.
What do you get when your whole (minus those in other areas and other lands) family bowls??
3 lanes
7 people on each lane
42 bowling shoes in sizes ranging from toddler 9 to 11 mens (I think)
14 bowling balls
a number of people that have not bowled since I have known them or since I can remember
Lots of butt shots
and even more fun!!
since I'm sure you are all wondering, yes I beat my high bowling score with a 144 and a 154 plus a turkey!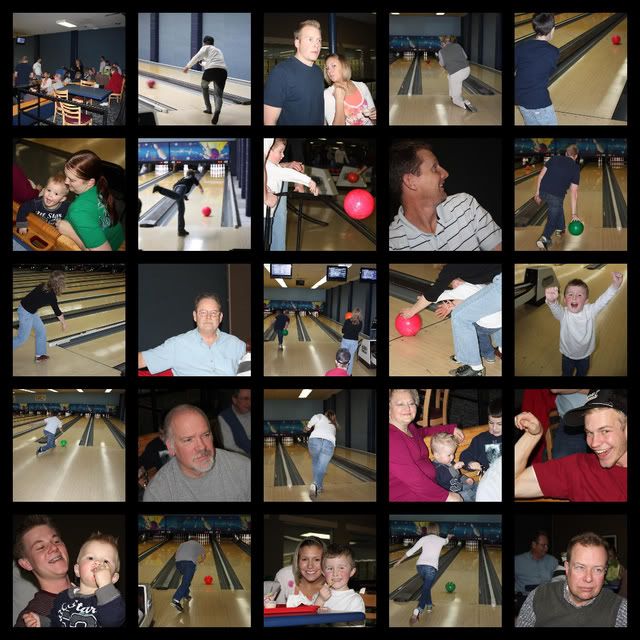 We did take a cake for James.. Needless to say he wasn't interested in eating it. He just played with it until it was making him sick and he was trying to get it off his hands.